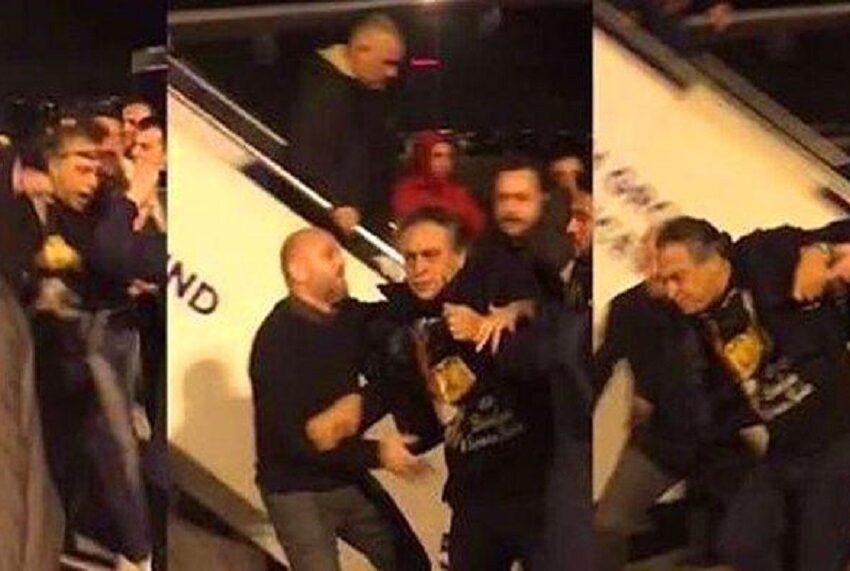 Barbaros Şansal: 'I will no longer use my right to defense'
As one of the recent iconic cases of impunity in Turkey, lynch attempt on outspoken fashion designer Barbaros Şansal[1], and the whole story with his legal struggle the entire timpe that now ends in the acquittal of the perpetrators… In the trial over the attempted lynch against Barbaros Şansal at İstanbul Atatürk Airport in 2017, 12 of the 13 defendants have been acquitted. One defendant has been given a deferred fine of 2,500 lira.
In his interview with Ahval[2] following the decision, he commented: "There is a lot here to take a lesson from. Lawlessness unfortunately turned into a situation that caused the genetic mutation of the Republic of Turkey. I was not very surprised by the decision. Jacobin and cruel regimes can always make these decisions so that they can build an empire of fear in the society. I filed a case for material and moral compensation. It was rejected because there was no evidence," adding: "The police officers who were in charge of protecting me pushed me into lynching. Vasip Şahin never gave permission for an investigation about them. I was deliberately thrown into evil and violence in an organized operation. Its perpetrators were rewarded. It went down in history as Turkey's shame."
What exactly happened?
The famous designer was attacked by a nationalist mob at an İstanbul airport and then jailed in January 2017 due to a controversial video he posted on New Year's Eve.
In the video he criticized Turks for attending New Year's Eve celebrations despite problems in Turkey such as mass detentions, corruption, rape, bribery and bigotry. "I won't celebrate. Do you know what I'm gonna do? I will drink all the drinks in this bar and then more at home," Şansal said in the video before adding, "Drown in your shit, Turkey!"
Deported from Northern Cyprus on January 2, Şansal was sent to Turkey on January 2, 2017. When he arrived in İstanbul Atatürk Airport, he was attacked by a group while leaving the plane before he was taken into custody by the police. He had bruises and cuts in his body as a result.
The assaulters first verbally attacked Şansal by insulting him. While he was trying to get away from them, the crowd attacked him physically. Most of the assaulters were the personnel of the airport.
The assaulters were later indicted by the Bakırköy Chief Public Prosecutor's Office and put on trial. The indictment sought 1 year to 5 years in prison for 13 people for "actual bodily harm", "threat" and "insult".
As for Şansal, he was arrested on January 3 and released on March 2. Over his remarks in the video, he was sentenced to 6 months, 20 days in prison as per the Article 301 of the TCK. The sentence has been deferred.[3]