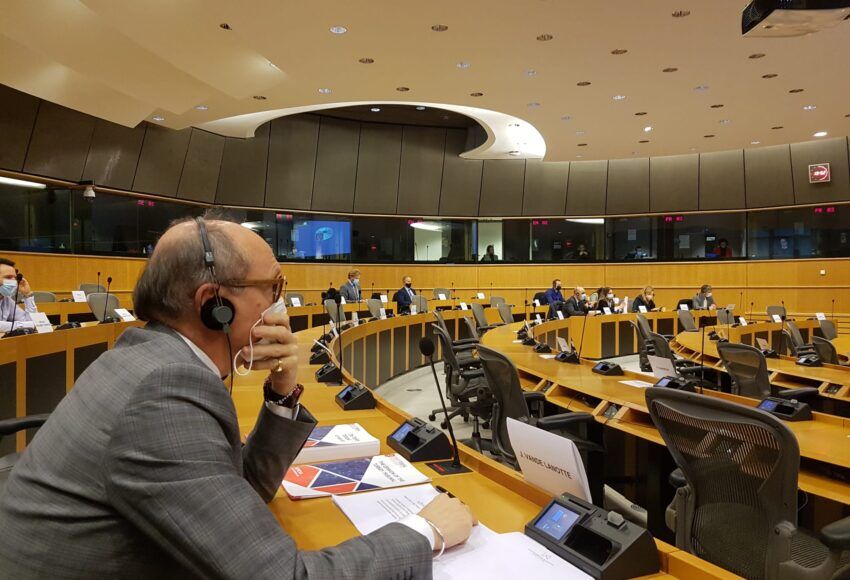 TURKEY TRIBUNAL AT THE EUROPEAN PARLIAMENT: CALL TO ACTIVATE THE EUROPEAN MAGNISTKY ACT
Prof. Vande Lanotte informed the members of the Subcommittee about the tribunal, starting with the reasons for its conception. He explained that the idea for the tribunal originated in the observation that the rapid increase in human rights violations in Turkey were neither remedied by the domestic judiciary nor effectively addressed by international mechanisms. He gave information on the members of the organizing committee, the panel of judges, the rapporteurs as well as their reports. Finally, Prof. Vande Lanotte briefly explained the tribunal's rules of procedure and findings on main issues, namely torture, abductions, press freedom, impunity, judicial independence and crimes against humanity.
In response to questions about the role that the EU can play vis-à-vis the situation in Turkey, Prof. Vande Lanotte urged the EU to activate the "European Magnitsky Act" against the perpetrators of gross human rights violations such as torture. He explained that this would be an instrument which allows to sanction those who are directly responsible instead of the Turkish people.
On the other hand, Prof. Vande Lanotte mentioned plans to take the case before the International Criminal Court, and continued:
"I urge the European Union to activate the European Magnitsky Act against perpetrators of gross human rights violations in Turkey. The EU is not powerless and has the tool to impose sanctions who will not hurt the Turkish people themselves but only the perpetrators."